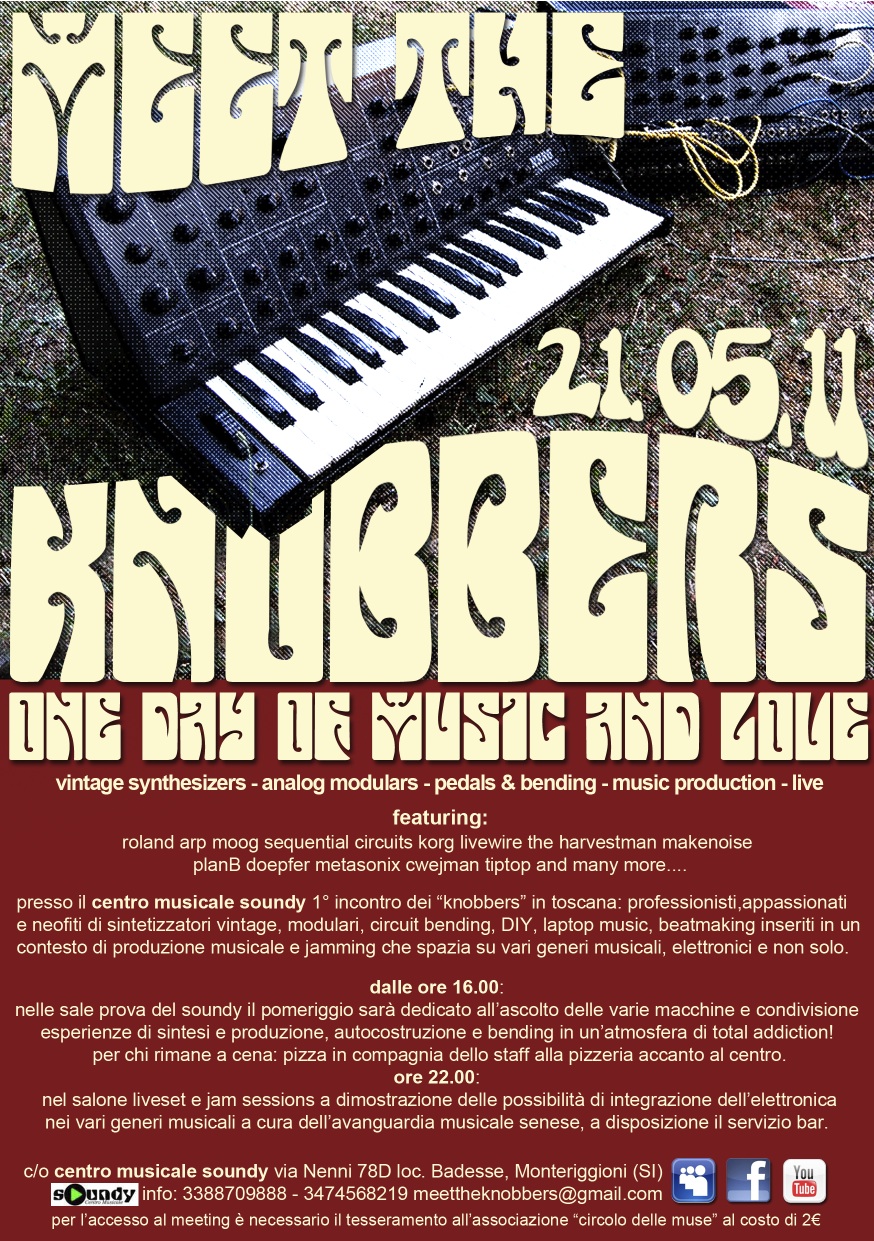 On 21-5-2011 "MEET THE KNOBBERS" has been the first synth meeting in Tuscany, Italy.
The meeting has been conceived as the first of a serie of musical events regarding synths and the application of electronic music in different enviroments, from interactions between art and music to live performances.
The location was the " SOUNDY Musical Center " , a recording studio with live hall and various live rooms, settled near Siena, in the beautiful country hills of the Chianti shire.
The meeting was a "One day only" event, with an afternoon in "total addiction" tweaking feast and a night of electronic music live.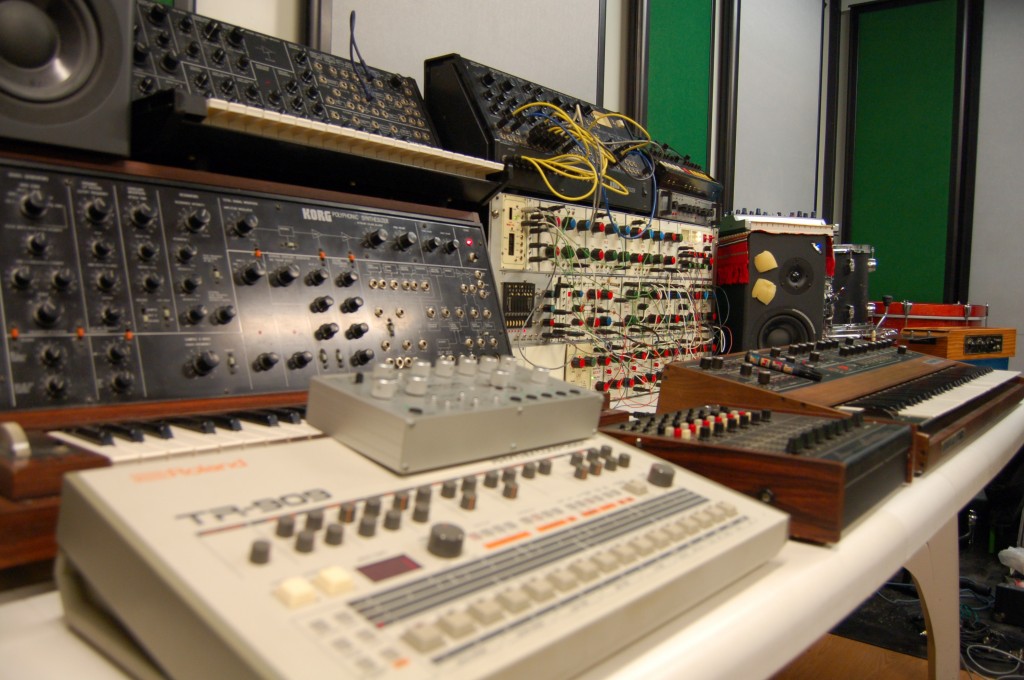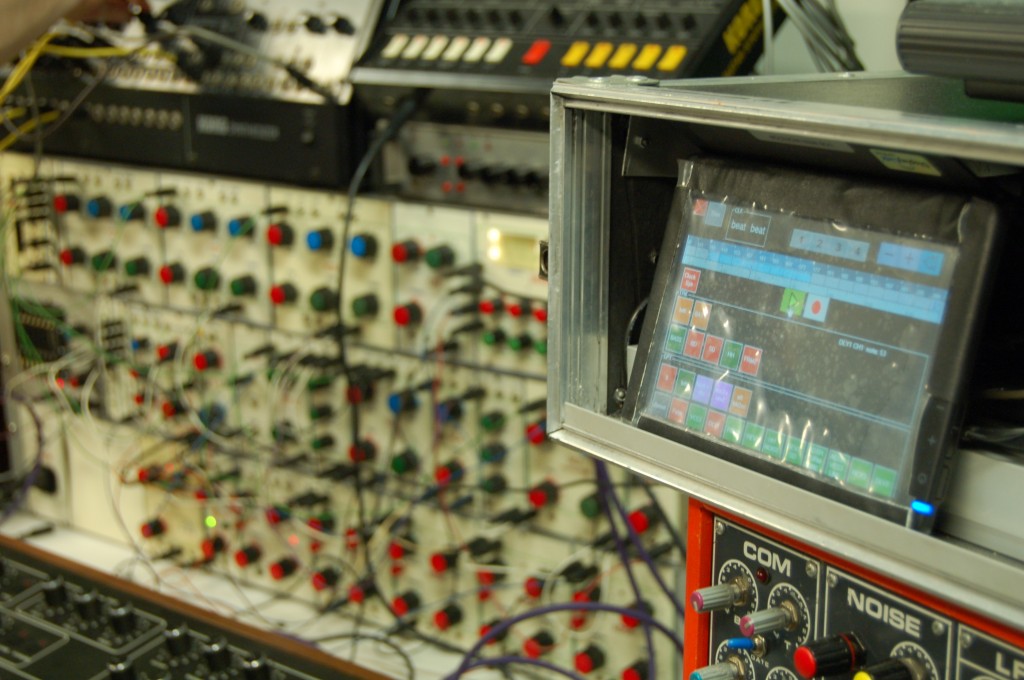 The afternoon was spent with two "live rooms" full of machines and "knobbers" who played them but with a lot of curious people too!
Knobbers came from nord and south of Italy, everyone with his "toy", as special guest Enrico Cosimi , the famous italian synth guru.
One room was dedicated to vintage stuff and DIY Modulars and synths, the other was based on Eurorack modular systems and pedals effects.
The afternoon led to interewsting electronic jam sessions with acoustic and electric instruments too such as guitars and bass.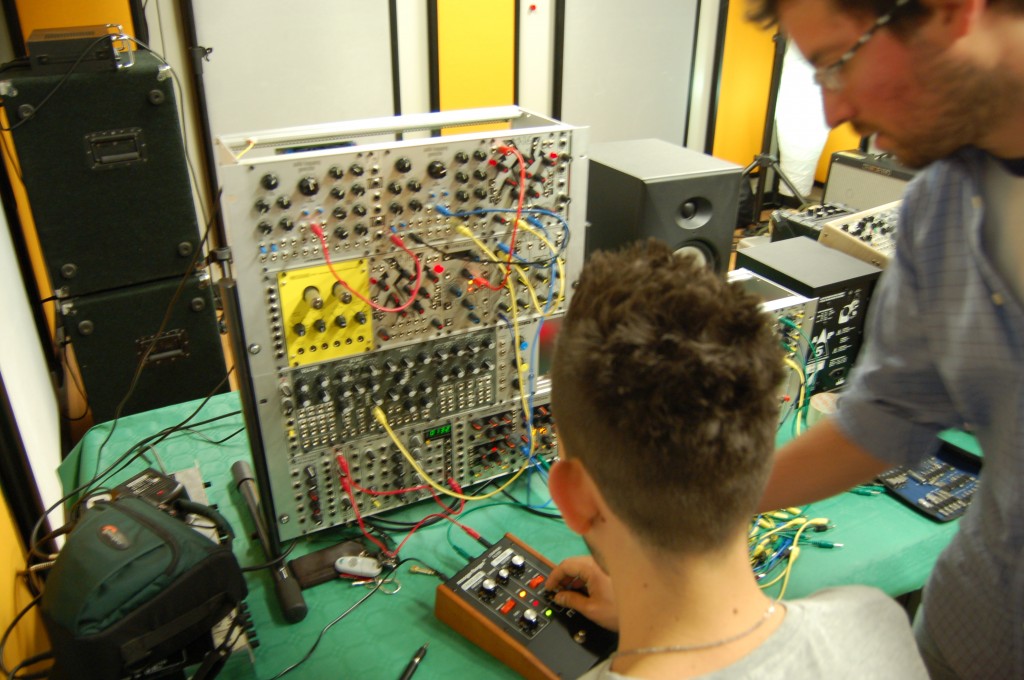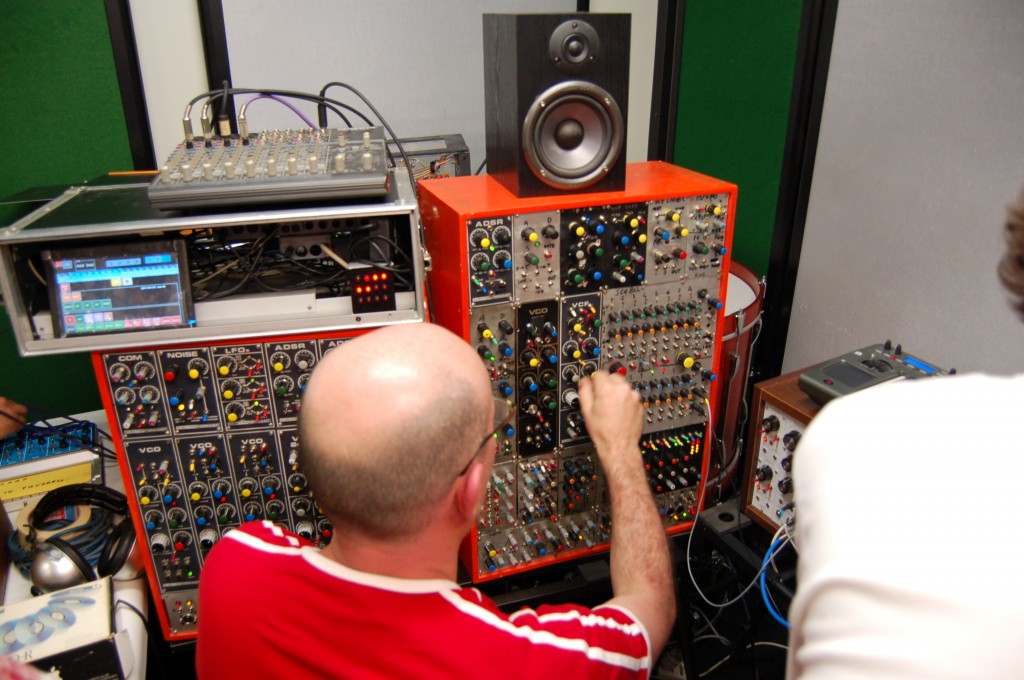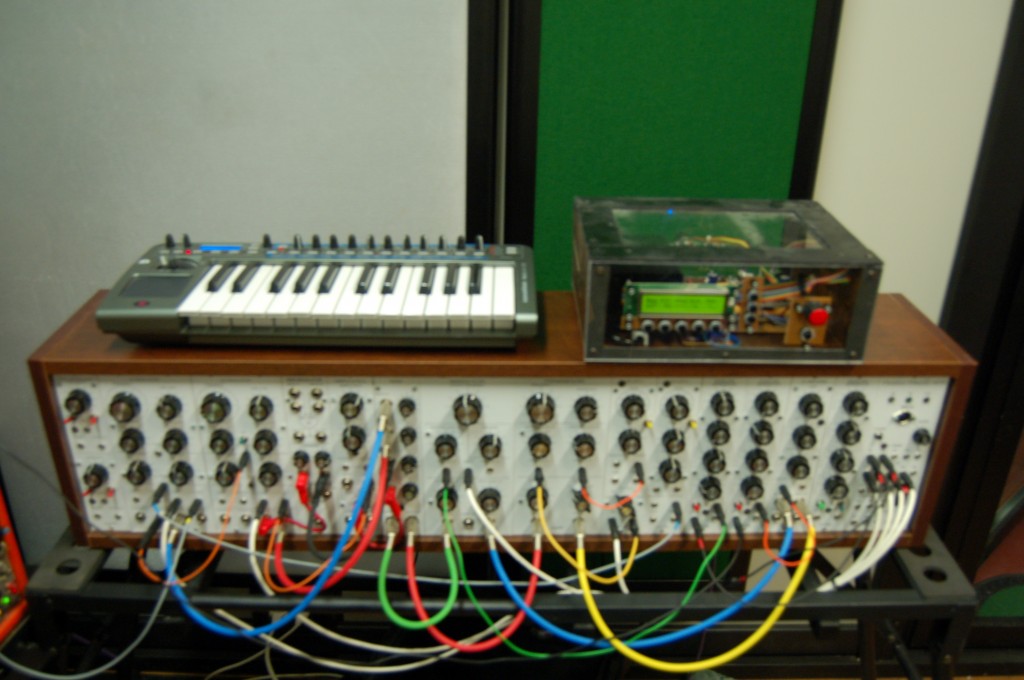 The after dinner live sets was focused on various type of electronic music played by different artists, ambient electronica with GATTOBUS and his group, glitch/IDM with MICROSWITCH , electro with YES EXPRESS and deep house with ANDREA PEDRA.
MEET THE KNOBBERS are :
Andrea Pedrazzoli (producer, dj, live performer as Andrea Pedra/Whitesushi)
Francesco Poggianti (producer, live performer as Microswitch/Xtal/Notchsider)
a little list of the "knobbers" who made this meeting such a succesful event:
Maurizio Falconi with his DIY analog modular synth and lots of DIY material
Ludus Pinski with his awesome  Formant DIY modular
Niccolò "Cardinen" Caldini with his Cardinen DIY modular synth
Daniele Borri with his glitch mutant sound generator
Noctivaga with his eurorack "trolley travel"
Hatefish with his eurorack modular
Giacomo Frati  & Paolo Zemauno with their custom pedalboards
Gianni Proietti with his Minimoog model D
and last but not least Mimmo Nocera for his kindness and friendship, helping us to make this event come true giving the availability of the Soundy.